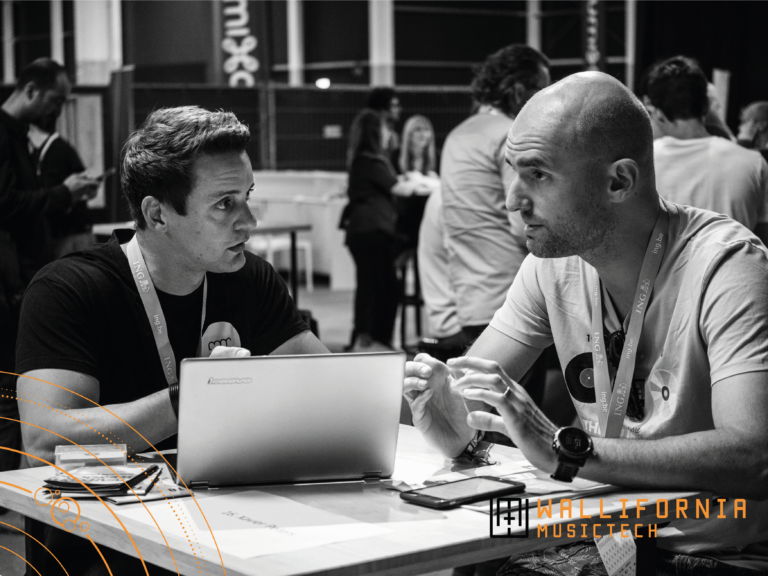 Why startups should take part in Wallifornia MusicTech ?
Wallifornia MusicTech truly encourages all the MusicTech's startups to participate in the event! Whether you are looking for funding, talents, customers, media exposure or mentoring, Wallifornia offers a unique chance to reach a global audience and engage with the MusicTech community.

You could participate to our :
ACCELERATION PROGRAM – From June 26th to July 4th : "Get ready to pitch your project in front of Music Industry Professionals and VC's"
CONFERENCE – On July 3d : "Get inspired by the brightest MusicTech professionals on the Planet"
PITCH COMPETITION – On July 4th : "Put your start-up on the spotlight"
WALLIFORNIA PARK – From July 4th to July 7th : "Showcase your start-up at Les Ardentes Music Festival"
LES ARDENTES MUSIC FESTIVAL – From July 4th to July 7th
More informations on https://walliforniamusictech.com/startups/
Last year, we had the pleasure to receive startups like Tonik Sound (which modernizes the sound of acoustic guitar without wires, pedals or amps), Music Traveler (which links owners of acoustic space or instruments with everyday people) and Soundsgood ( which co-builds the future of music's playlist with everyday trendsetters) !
So, if you want to meet the MusicTech pro's cream of the cream, come and get your ticket now !