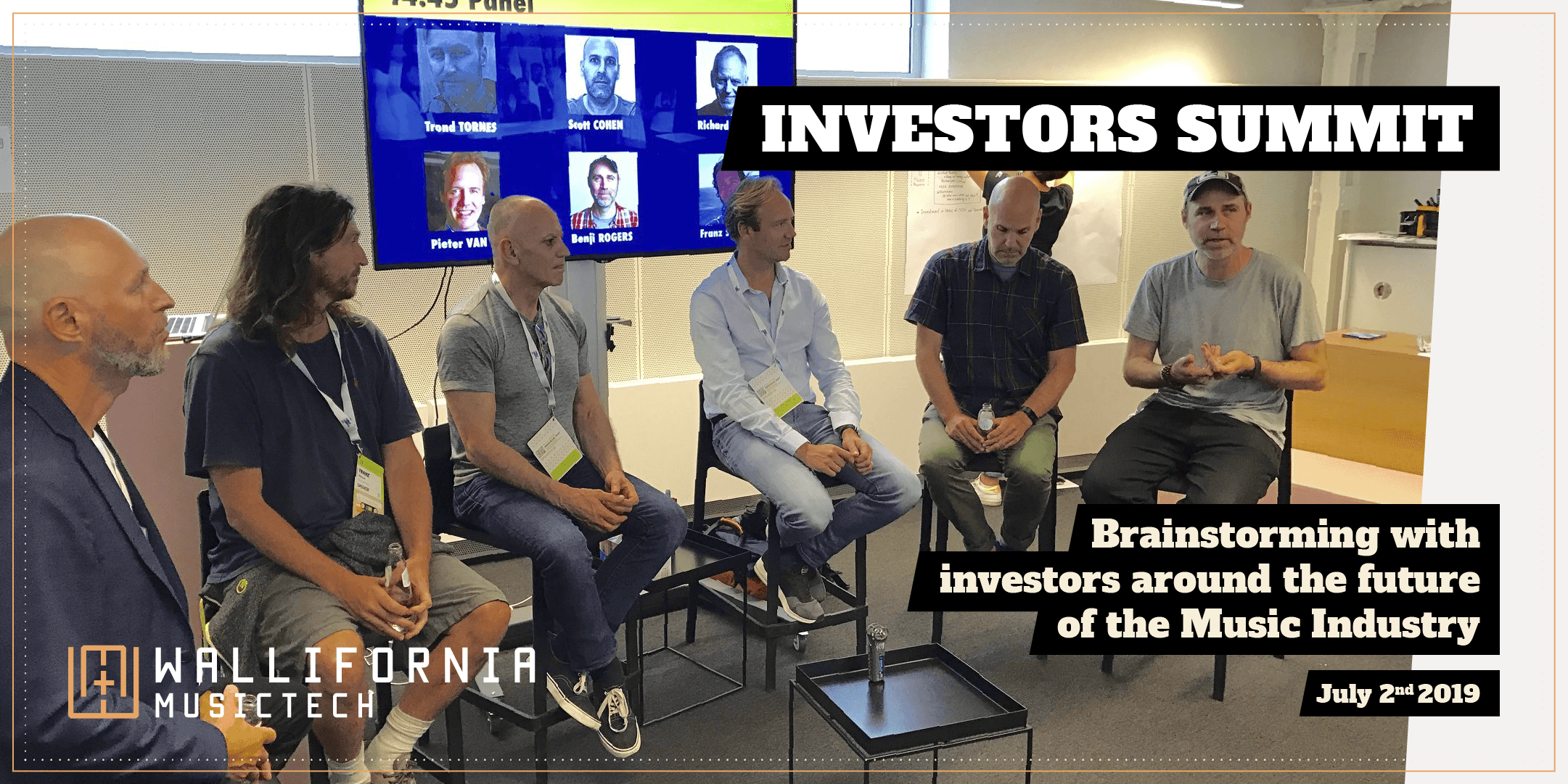 The Wallifornia MusicTech Investor's summit: help shape the future of the music industry
Only open to investors, the "Investors summit" will take place on the 4th of July. This unique and private event is designed to discuss key points in the fast moving world of MusicTech. Through concrete panels, participants will hear about the challenges and opportunities and gain insights into how the MusicTech sector is rapidly changing, fostered by technology and enabled by creativity. Structural and attitude changes need to drive innovation in the music industry. Following these talks, investors will get the opportunity to network with professionals from all areas of the industry and meet face to face with some of the most exciting startups in MusicTech. This is the perfect opportunity for great minds to come together to help design the future of the music industry. 
The investor's summit will take place on the 4th of July at Les Ardentes (Urban Music Festival – 100.000 attendees). We could think of no better place for our attendees to discover what Liège has to offer to the world in terms of innovation than right here. Previous speakers at our investor's summit have included: Scott Cohen, founder of digital distribution Pioneer the Orchard and the Cyborg nest, José Zurstrassen, Serial Entrepreneur and founder of Skynet and Keytrade, Richard James Burgess, CEO of the American Association of independent music and many more. You're in good hands! We hope to see you down here in July to help shape the future of the music industry!
You can find more information on the Investor's summit over here
You can purchase your tickets  here for the investor's summit.