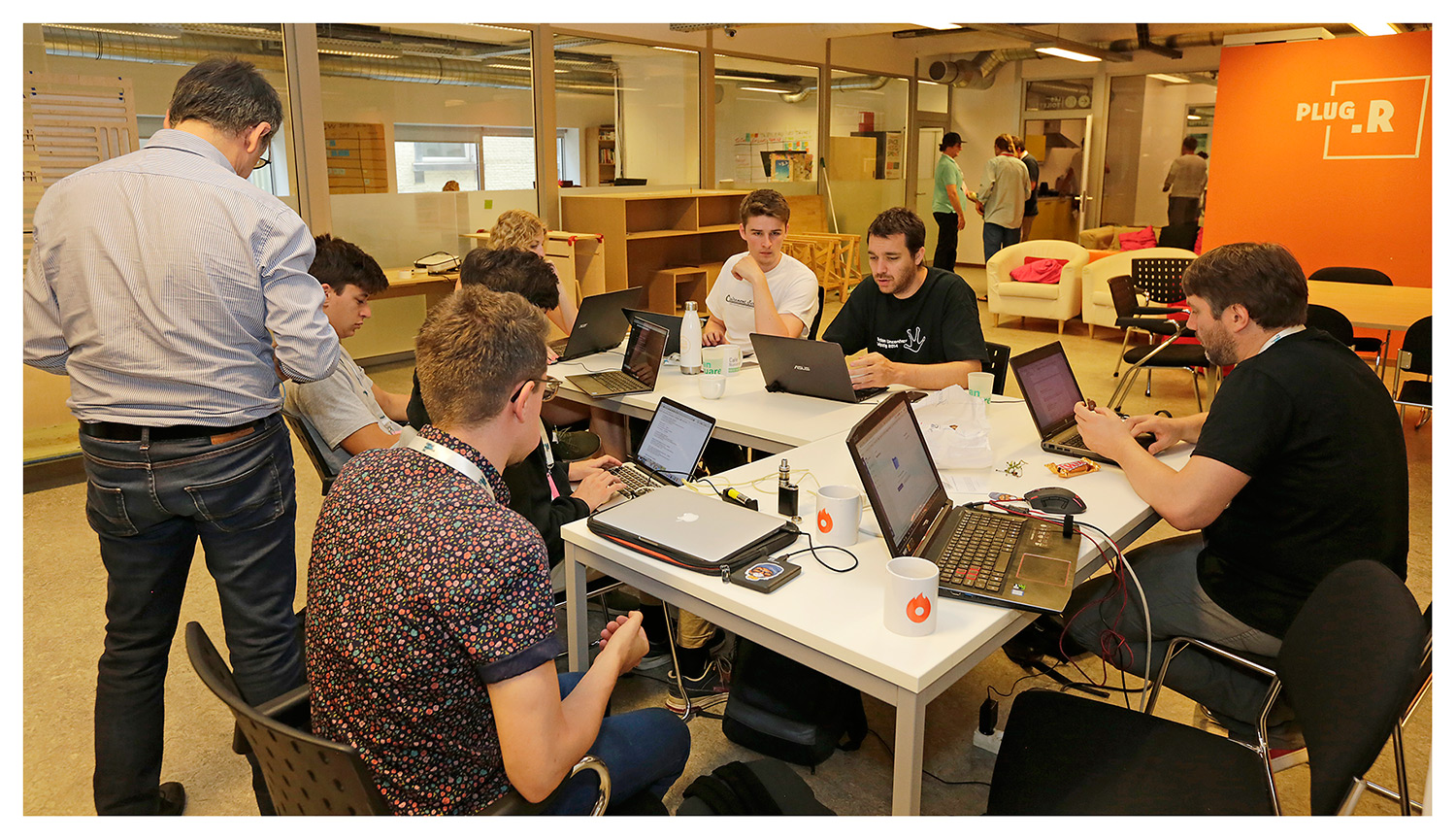 Wallifornia MusicTech Hackathon – An awesome experience ! by Tom Brückner
As a hackathon addict and music tech enthusiast, I couldn't resist the invitation to participate in the music-related Wallifornia Music Tech Hackathon in Liège, Belgium. This unique hackathon is tightly coupled to the Les Ardentes music festival, an annual event with a pretty impressive line-up, including the Black Eyed Peas in 2019.
In the first year, the hackathon located right on the festival site, which was a fun but loud experience, so it was moved to a co-working space in the heart of Liège in 2018. The winning team is awarded with a full-time festival VIP pass, which is a nice (additional) motivation to build a cool project.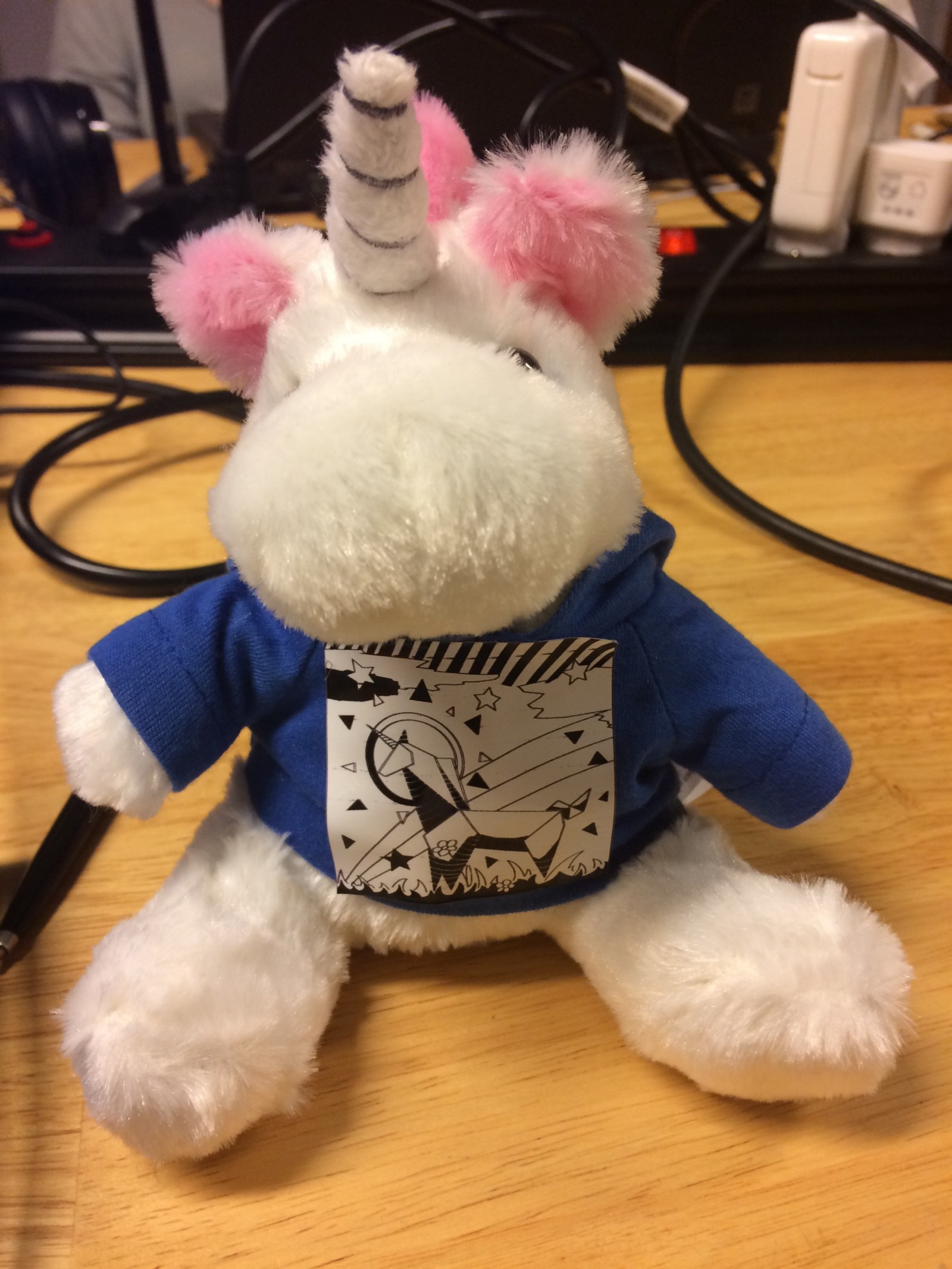 As with most hackathons, there are several sponsors offering special challenges you can go for. In 2018, one of them was Native Instruments from Berlin, who gave out free Reaktor licenses to all teams working with their product. So sometimes, you might even get some unexpected but welcome perks. The mentors and jury line-ups are also top-notch, including Ty Roberts (Gracenote founder) or Bill Gagnon (SVP Business Development at Universal Music Group) in 2018. A great opportunity to grow your network into the music business in a rather informal way.
During the idea pitch, Dan Zeitman from Cloudinary asked the teams to do "something cool" with one of the plush unicorns they used for promotional purposes. We took the challenge and developed "Uniscore, an Augmented Reality app that allows "cheering for introverts" at music festivals. More about Uniscore project can be found on Hackernoon and our Devpost project page. This was also the first time I was in the same hackathon team as my daughter, which was an interesting experience in its own. Since Uniscore features music generated in real-time with Reaktor, we ended up winning both the Cloudinary and Native Instrument prizes.
We're not participating to win prizes in the first place, though. It's nice and gives you additional positive feedback – and with this particular hackathon, it also opens the door to the Les Ardentes festival, but way more important is to "be part of it". In my personal experience, the less "bombastic" the prizes are, the better the overall hackathon spirit is. The next WMT hackathon takes place on July 2nd to 3rd, 2019, and I can only recommend to register here. It's worth it!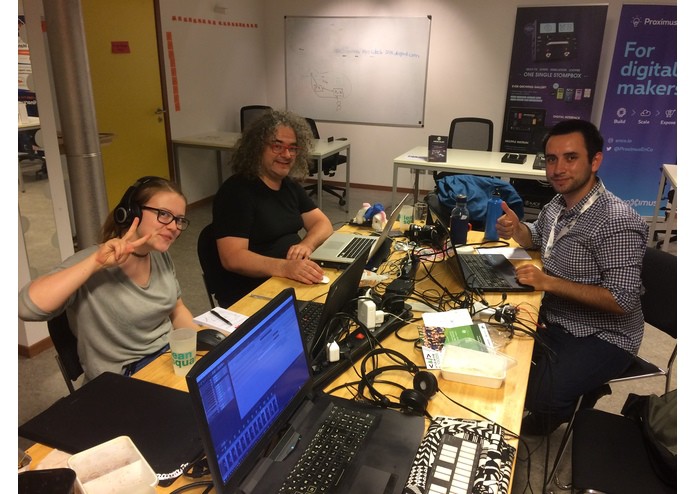 Interested in participating and creating new music tech projects at the Wallifornia MusicTech Hackathon July 2-3? Still time to apply here!
About the author
Tom Brückner is CEO of Marble AR, Inc. (marblear.com). This Techstars-backed company aims at creating the first social network in Augmented Reality. Tom also won a couple of renowned hackathons, like the one at SXSW in 2017, which was the spark for Marble AR.