Hackathon
How technology impacts live experiences
Brave hackers, are you ready for some intense coding?
Coders, artists, developers, companies that need creatives to use your API to build something innovative for the music industry alongside artists and industry mentors, come join us!
This year's theme is how technology impacts live experiences.Prior to the event, you'll get the chance to learn from experts in Virtual Reality, Blockchain, Binaural sound, Artificial Intelligence and Security on events. You get acquainted with the technologies and their application within the music industry.
Then, it's time to build a team!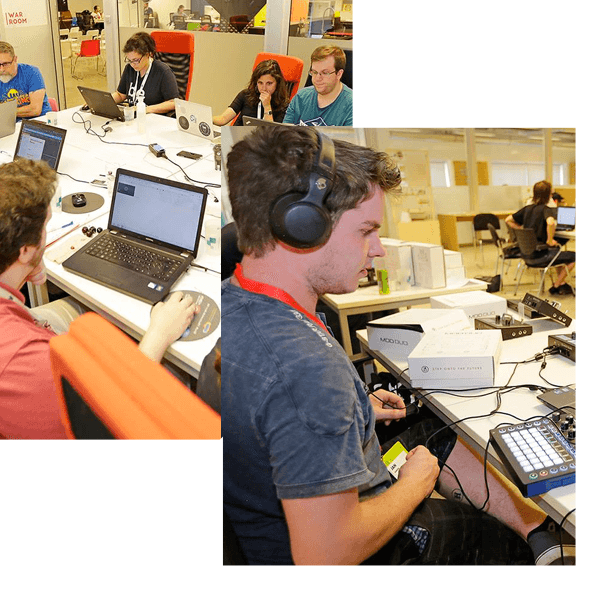 24 hours of MusicTech creativity
Your mission? To build a project during within 24 hours of intense work, debates and brainstorming.
Each team is invited to formulate solutions to identified problems and help the music industry move forward. It's your chance to create a network of valuable experts.
Our idCampus Relab ( Liège's Fablab ) will be open for you for the duration of the event for 3D printing, laser cutting, CNC milling and more !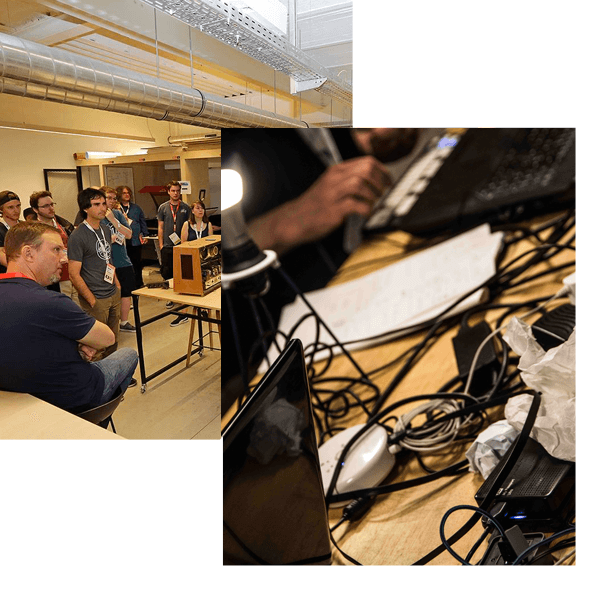 Deadline for registration : 29th of June
Refund policy : if you in the event, you will get a refund within 48 hours.
APPLY NOW
unmissable_event
Coaches
unmissable_event
Organizers