Hackathon
A full week of Music & E-sport +TECH creativity
Brave hackers, are you ready for some intense coding?
Coders, artists, gamers, developers, companies that need creatives to use your API to build something innovative for the music & e-sport industries alongside artists, influencers and industry mentors, come join us!
Prior to the event, you'll get the chance to learn from experts in Virtual Reality, Blockchain, gaming, Binaural sound, Artificial Intelligence. You get acquainted with the technologies and their application within the music & e-sport industries.
Then, it's time to build a team!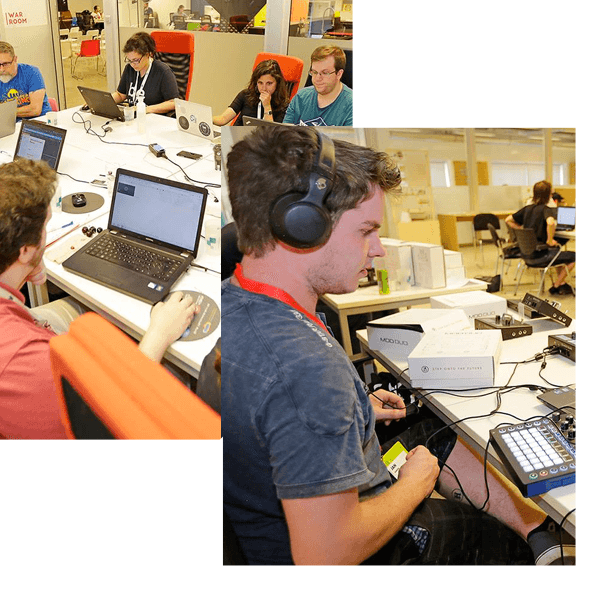 Your mission? To remotely build a project within a week of intense work, debates and brainstorming
Music + Tech, Challenge 1
Brought by Tim Bran (producer, London Grammar, Birdy,…) and Pierre Dumoulin (songwriter), the idea of this challenge is to create a point to point application to set up music writing sessions remotely with minimal delay and no expensive gear.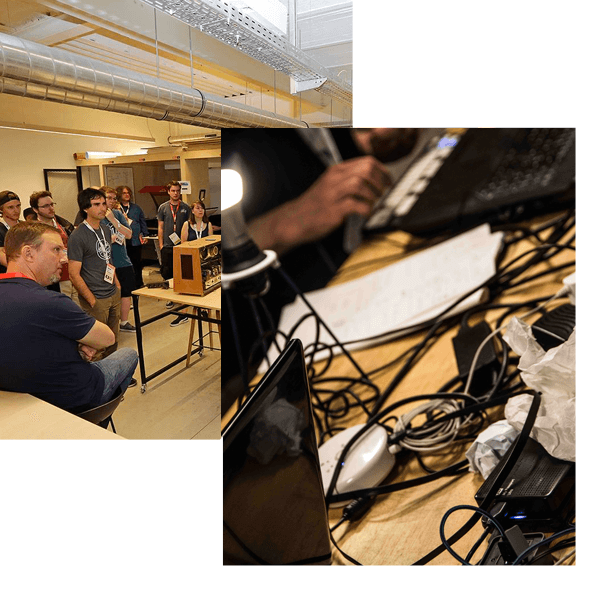 Sorry, no posts matched your criteria.
unmissable_event
Coaches