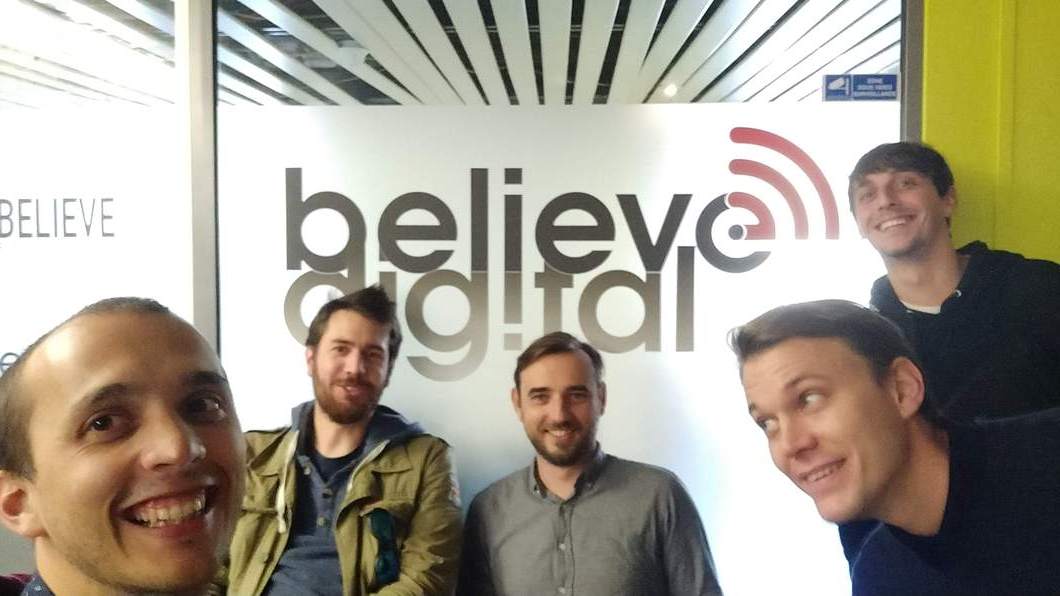 Wallifornia MusicTech Hackathon 2018 Winners and Believe Digital Incubator
After winning the 2018 Wallifornia MusicTech Hackathon, the Sonarsic team was invited to a one day incubator session at the Believe Digital offices in Paris as part of their prize. The Belgium-based team traveled to Paris in September 2018 and met with Believe Digital's Brice Delourmel, Analytics Product Manager and Mathias Pelletier, Product Director.
The Sonarsic trio presented their project to the Believe Digital analytics, product, and innovation team, who provided feedback and suggestions to help fine tune and expand on their invention and make it more relevant to the industry.
"We learned about Believe's business and we had a dedicated session about what they are currently doing in terms of data visualization, as it was the scope of our hackathon project," team member Mehdi Ouazza said. "It was definitely interesting to get to better understand the context of the industry. We had a lot of feedback and had the opportunity to get to know and hear about the major players."
Want to join other creative coders, developers, and engineers to build cool new technology for the music industry and win amazing prizes like this? This year's Wallifornia MusicTech Hackathon is happening July 2-3 in Liege, Belgium and you're invited. Knowledgeable mentors, industry judges, great food, fun organizers, and the opportunity to attend the Wallifornia MusicTech Conference and meet and learn from professionals in the industry!
More info and registration details here!