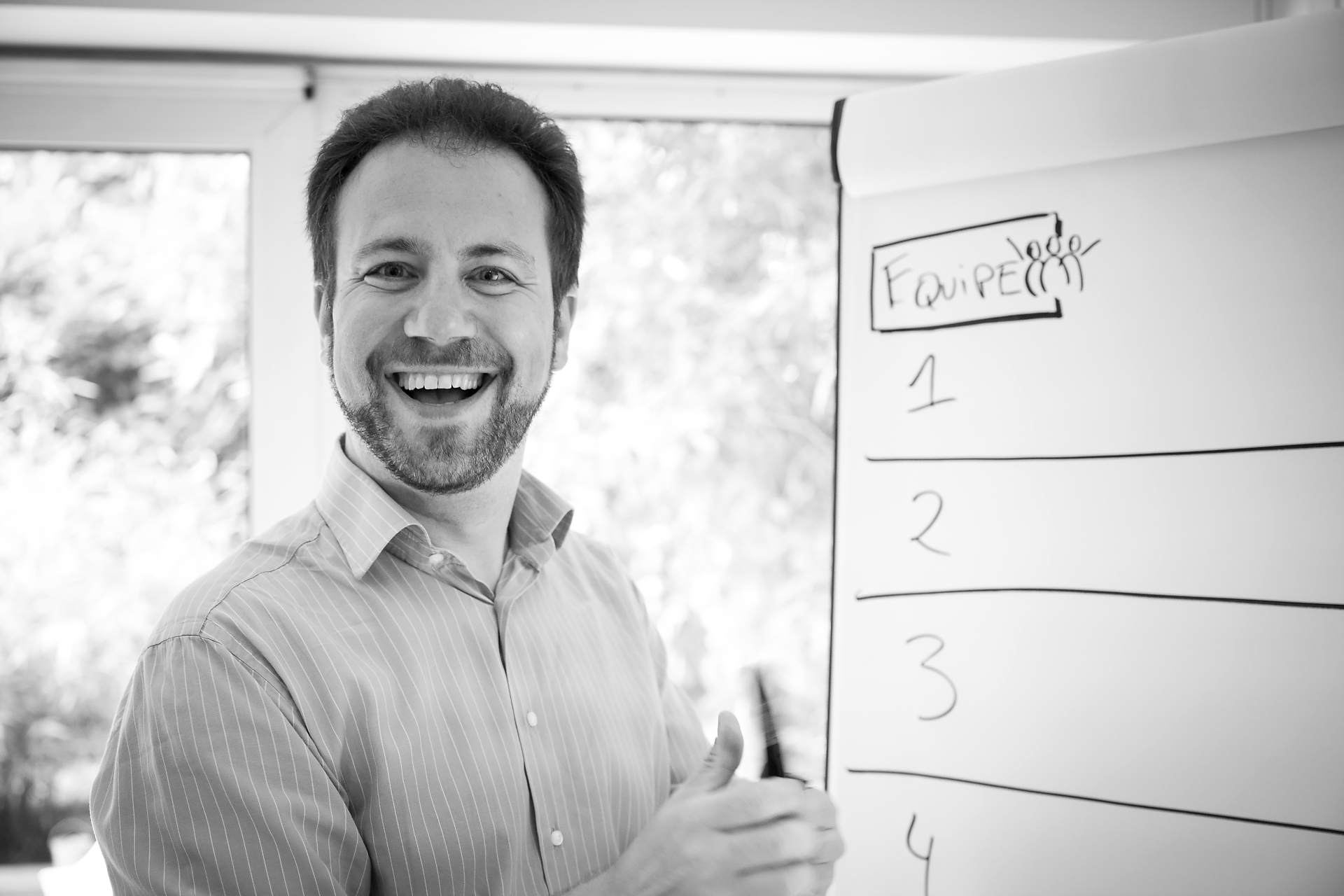 Michel Duchateau: fostering ideas through hackathons
Expert of Agile methodologies, Michel Duchateau is  Chief Innovation Officer & Partner at Convidencia, a Brussels based company specialized in collective intelligence. He is also the author of many publications on how to run a hackathon. Facilitator of the Wallifornia MusicTech Hackathon, he explains why hackathons matter.
As Chief Innovation Officer at Convidencia, Michel's job consists mainly of counseling its customers on how to achieve cultural and organizational transformations through the development and the implementation of innovative tools and habits. A process that allows companies to be more Agile, to break down the barriers between departments and more importantly to produce value in spite of uncertainty. End goals for which Convidencia often uses hackathons as a means to develop collective intelligence while creating live experiences.
Hackathons are having a moment, but what are they exactly?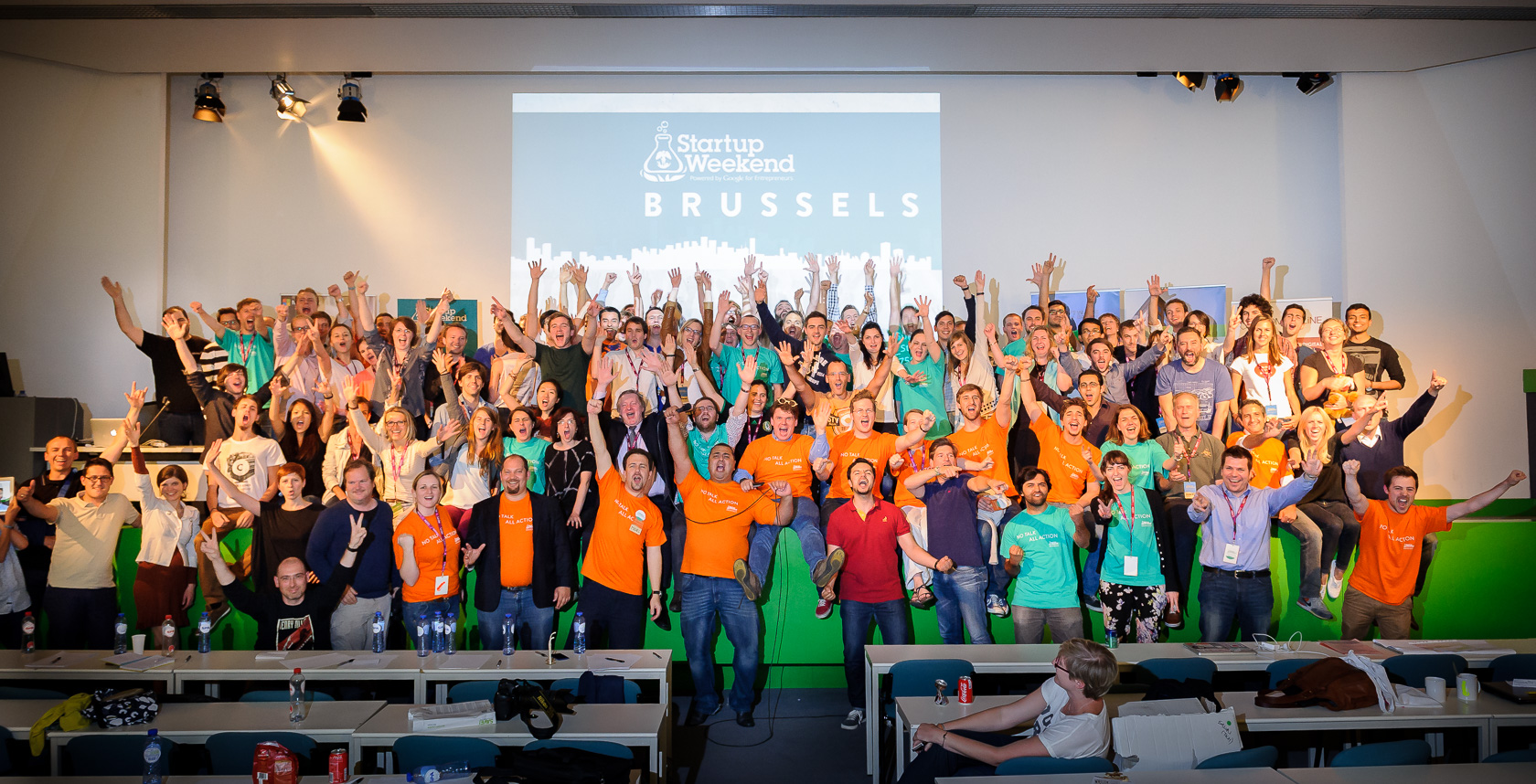 A hackathon is an event that lasts between one and five days and during which participants collectively develop solutions to answer a specific problem. The solutions developed have to be operational and are often presented to a jury in charge of their evaluation. We can make a distinction between operational hackathons, where the problems to solve are clearly identified, and innovative hackathons, where both the market and the solution have to be defined.
Are Hackathons restricted to participants with an IT background?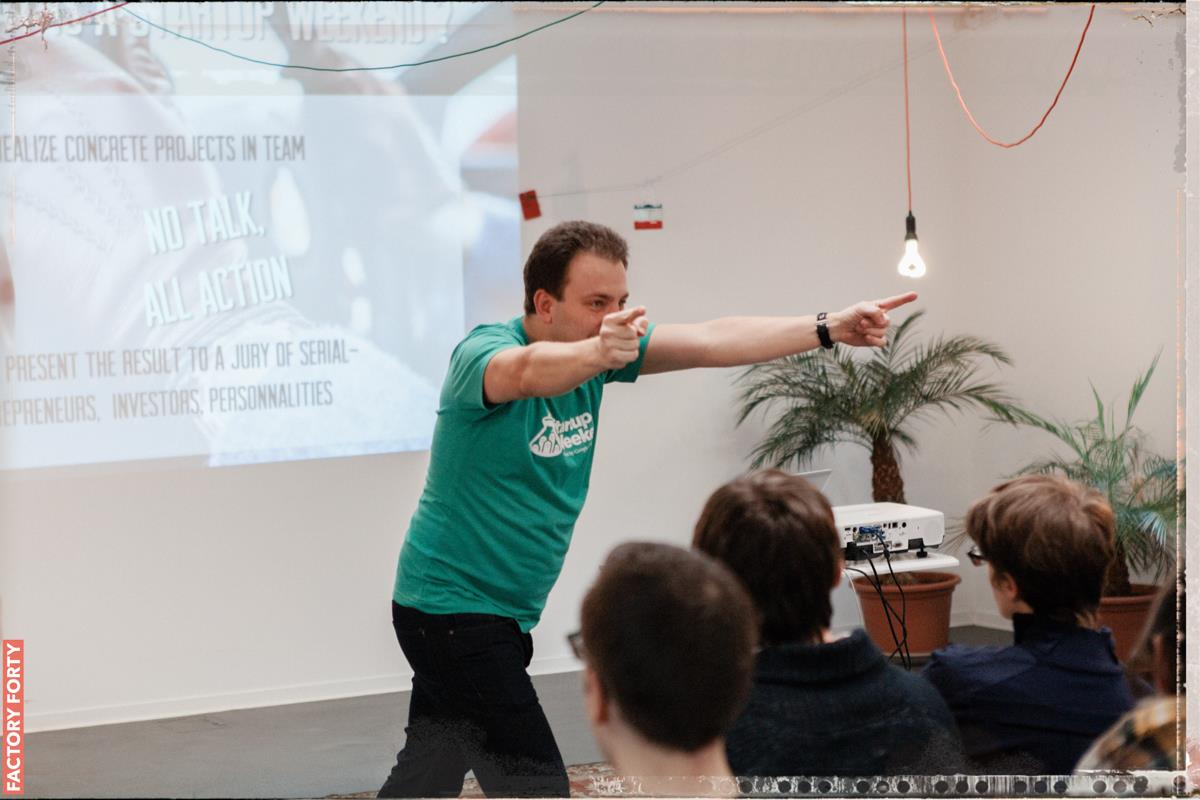 Fifteen years ago, it used to be, but not anymore. For more than ten years, the methodology found some ground in non-digital sectors too. At Convidencia, they organize hackathons for a wide variety of customers such as Partenamut, BESIX or Saint-Pierre Hospital in Brussels.
This year, the Wallifornia MusicTech Hackathon went full online. What do you think of this version 2.0?
It was extremely interesting. Instead of being physically present, people could work from the comfort of their own homes, on their computers. The nonverbal communication was, of course, therefore non-existent, which rendered the whole process more formal, and got us afraid of having participants feel isolated.
Learn more about the Wallifornia MusicTech Virtual Edition here.
But we needn't have worried: what we witnessed were teams working collectively and moving forward accordingly. To be honest, we did not expect such qualitative outputs from the registered teams. Participants really achieved an amazing feat there. They were also very positive and thanked us for the coaching organisation that we implemented upstream.
Click here for more videos on Wallifornia MusicTech – Virtual Edition
The Wallifornia MusicTech Hackathon worked hand in hand with some private partners. Is that a common feature of hackathons?
Yes. When hackathons are not privately organized, they are often supported by private partners from various industries. Gathering participants, but also partners, that would not meet otherwise, is part of why hackathons are so successful.
What is your advice to hackathon participants in order for them to get the most out of their experience?
As a participant, it is vital to really understand what the theme of the hackathon is about, as well as the challenges that come with it. Before the hackathon starts, it is important to prepare accordingly, by collecting data on the topic for instance. When it starts, it is also important to identify the people you would like to work with and to organize your team to work in an Agile and flexible way. Finally, finding pleasure in a hackathon is often key. Even though it is a competition, happy teams that are interested in what they are doing are often the most successful ones.
And as an organizer?
A hackathon is not something that can be organized out of the blue. It is a thought-out process where the rhythm is a key factor. Every aspect counts. Spending time breaking the ice between participants may be as important as the time they actually spend on developing their project. To anyone organizing a hackathon, my first advice would be to look at what other successful hackathons are doing. My second tip would be to focus on the participants' experience, not the expected results.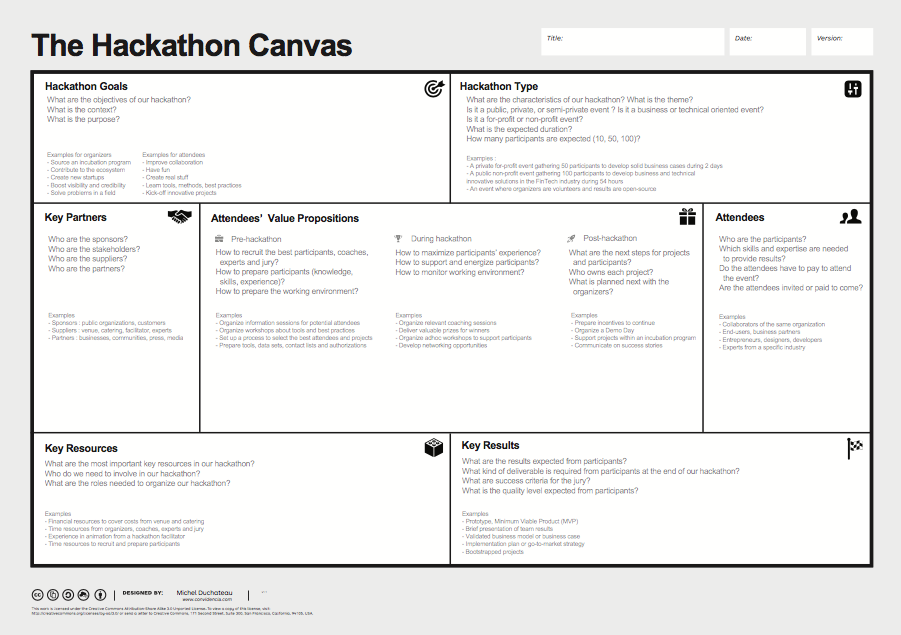 Download here Convidencia's guide on 'How to organize great hackathons'.
Download here the Hackathon Canevas by Michel Duchateau
Why are hackathons often limited to a couple of days?
The main advantage of a hackathon is to maximizing efforts in a limited timeslot. A two-month hackathon would simply not be bearable, and the benefits of a limited time is the focus, the need of efficiency, and the Agile mindset.
More about Convidencia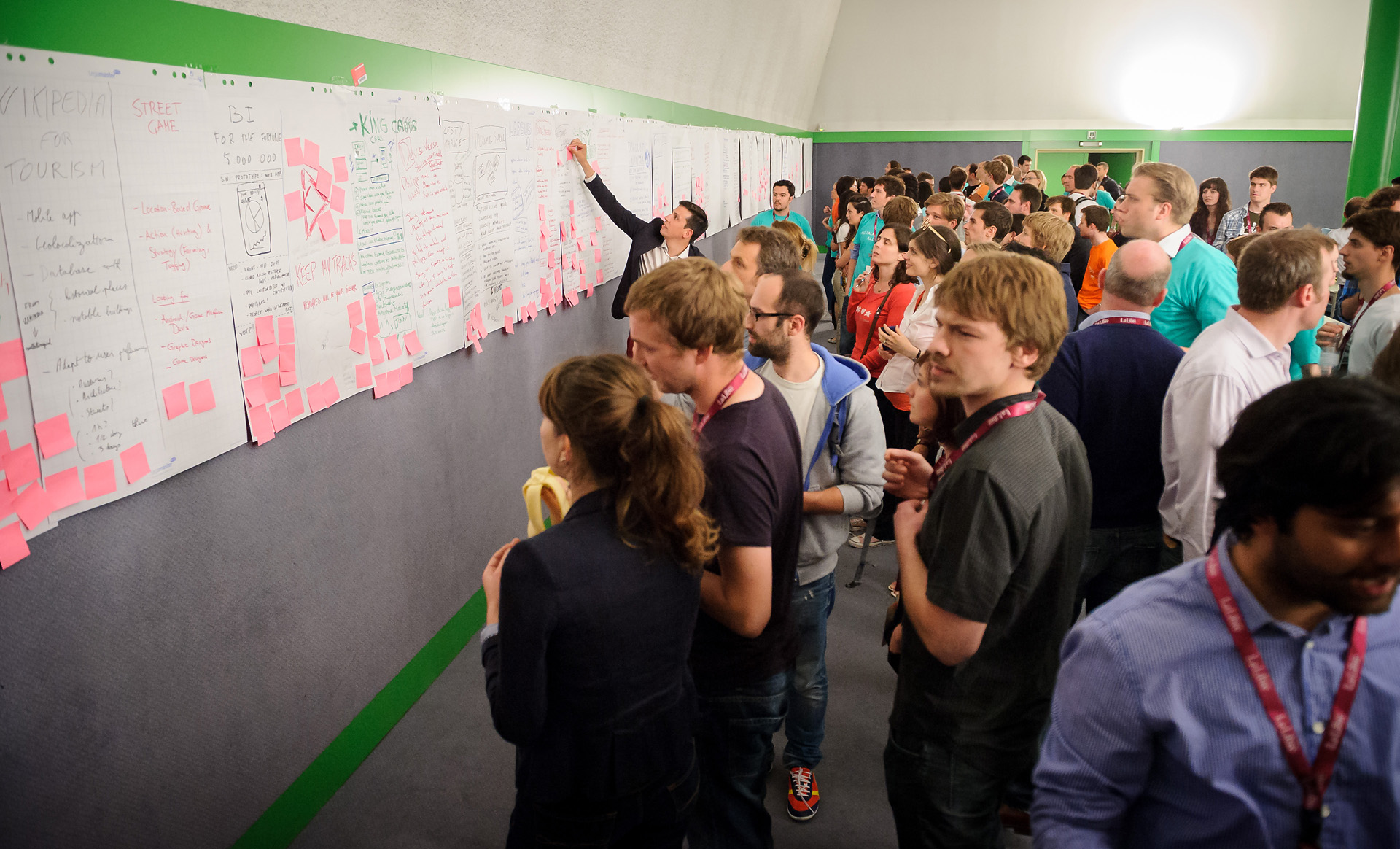 Convidencia is a Brussels-based company that helps organizers to run their hackathons, bootcamps and design sprints all over Europe and Africa, covering various themes such as Health, Space, Social Innovation or MusicTech.