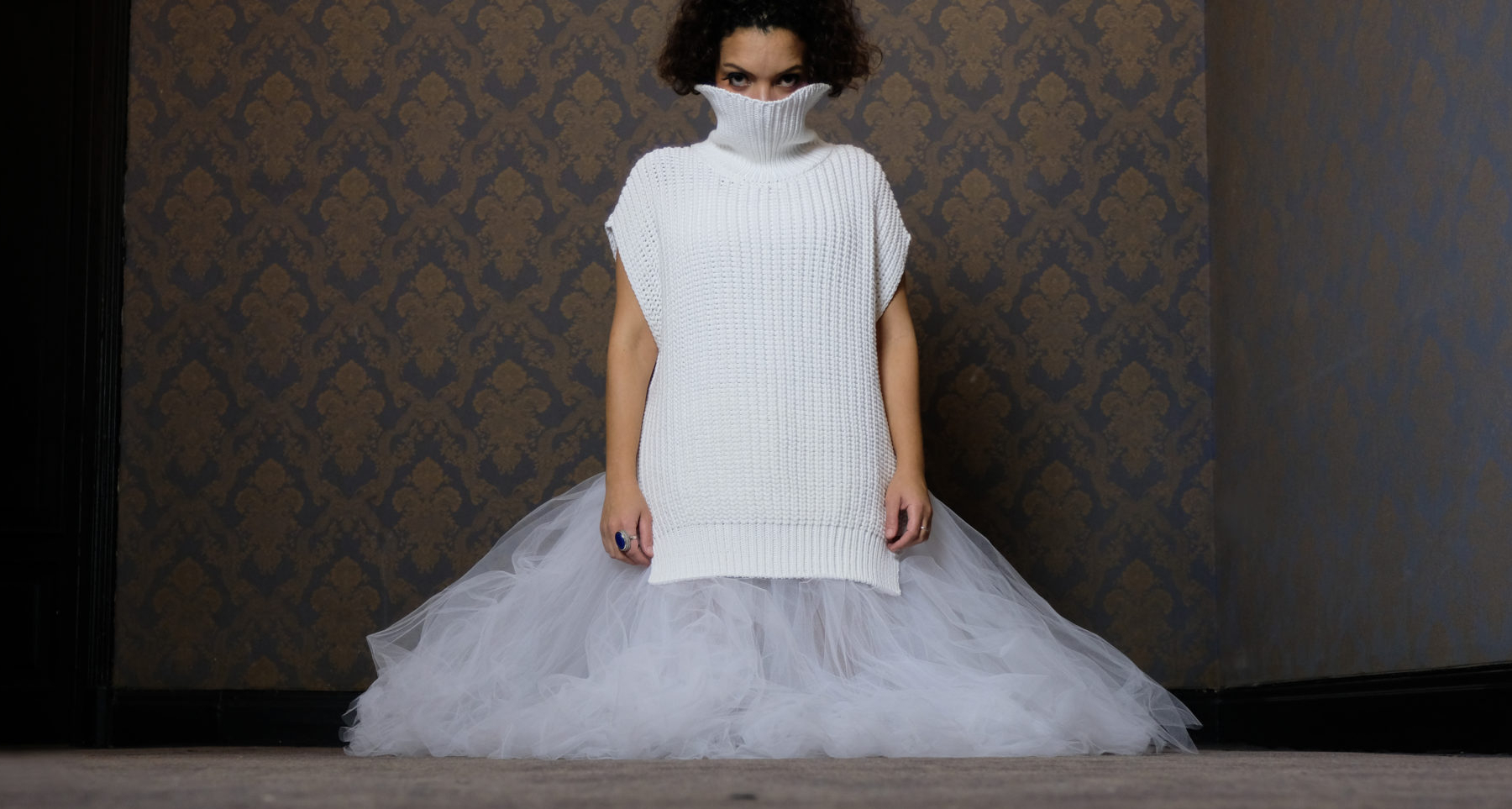 Interview with: Sarasara
We had the pleasure of chatting to Sarasara, an international touring artist, also very passionate about technology and experienced in Hackathons  ! We discussed the concept of a hackathon, the creativity and experimentation involved and how an Artist can have an impact on a process which is often narrowed down to just programmers.
What first brought you to get involved in music-tech? 
I've always been a geek. I had my first Macintosh at the age of 6 or 7 maybe.I also used to be a project manager in IT for 10 years ( iOS & Android mobile apps ) before I quit to do music full time. I've worked for people like Chanel, Disney, Rotschild, so quite big projects. I'm fascinated by technology and music, I wouldn't be able to pick one over the other, so I have to work with both.
More specifically, When and how did you first get involved in hackathons?
I played SXSW in Austin last year and I happened to be invited by the organisers to manage a team and sponsor a music project. We built a wonderful controller in the shape of a tree overnight with a team from all over the world, it was so much fun.
What value can a hackathon bring to an artist? 
I think both are totally complementary, it's important for an artist to know how to manage a project, because that's exactly how it is. I think as a professional artist, I spend more than 50% of my time managing teams, budgeting, time lining … It's also important to know how to use your environment and things that surrounds you, technology is such a big part of our world today, art I obviously inspired by it.
What can an artist bring to the table during a hackathon?
I was saying complementary because, technology wouldn't be here without artists, you have to dream first in order to create things. Then, to manage a project in a successful, you have to be creative in the way you find solutions. It takes imagination to create and do with what you have in a given time. Hackathon are such a great exercise for that.
Would you recommend artists get more involved in the tech side of music? 
I guess for me it feels natural as I'm writing and programming music. I love getting involved in the techy side of my music, experimenting, writing, mixing, mastering, playing live, the whole process …  And i still have loads to learn obviously. I would definitely recommend it, I think it's important to know and understand how things are made. then I think you have to get out of your comfort zone, try, fail, learn, cause that's when things happen. Finally, collaborations are such a beautiful thing, it's fun and you learn so much, it's one of my favorite part of the job.
What has brought you to collaborate with the Wallifornia MusicTech specifically?
The guys from SXSW who are organizing Wallifornia contacted me a couple of months ago to know if I would be interested in being involved in this new challenge. They introduced me to a very interesting team. We will have 24 hours to prepare a little show for the convention. I'm really excited about it.
What career advice would you give people just coming into music-tech now? (for example people coming to the WMT) 
First of all, It's so easy to get lost in the tech world today, Internet, softwares, gear, music, media, advertising etc … We are polluted with so much useless information and things. You have to be careful and selective in what you choose to take in. You have to protect your own space, your uniqueness. I believe it allows you to work with tech in a healthy way.
We will have the chance of receiving Sarasara for this year's Wallifornia MusicTech Hackathon as a coach, bringing her unique perspective and experience with both the music and tech industries!
You can still sign up for this year's Hackathon over here 
We hope to see you there!