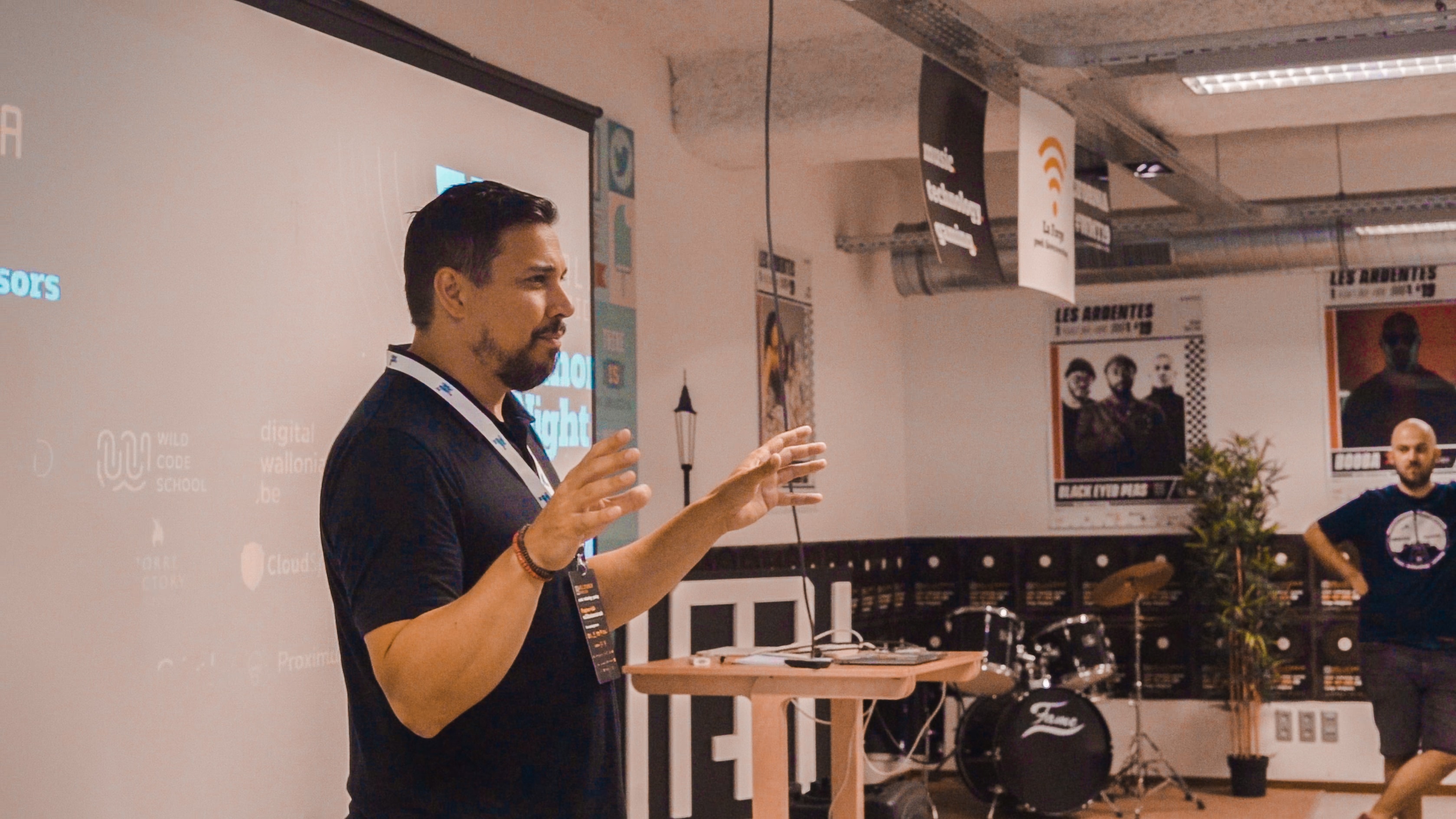 Interview with Ryan Maule from SOCAN
We had a very interesting talk with Ryan Maule from SOCAN, the Canadian royalty collection society which is very active in the tech side of the music industry. SOCAN has been involved with SXSW and their hackathon in the past, we are lucky to collaborate with them for this edition of the Wallifornia MusicTech and to have Ryan Maule come over as a hackathon coach and speaker.
What drew you to the music industry in the first place? 
In a word: SOCAN. SOCAN – the Society of Composers, Authors & Music Publishers of Canada – is one of the world's top performing rights organizations for songwriters, composers and music publishers, and also the largest company in the Canadian music ecosystem. SOCAN has a technology vision that meshes perfectly with my own.
I've always been a huge fan of music in general, learning and playing music in school and in bands as I grew up. In my career, I had the opportunity to work with the labels and other music related organizations for content licensing purposes many times, and this helped spur me into founding and launching my own start-up called Trebba that was focused on delivering music to Teens and Tweens in a unique way. But that's a story for another time!
As an entrepreneur I looked for help at numerous incubators and accelerators in Toronto where I was based at the time. One of those was called "The Music Den" at Ryerson University. (Shout out to Cormac McGee who I believe is here at Wallifornia this year as well!) Among a number of amazing things that The Music Den helped me with and gave me access to  was a strong mentorship network.
One of my mentors was Michael McCarty, who is now Chief Membership & Business Development Officer at SOCAN. He brought me in to help SOCAN extend our lead as the most technologically advanced performing rights organization in the world. We're leveraging new opportunities in data processing, APIs, and tech like blockchain and machine learning to help enable SOCAN to fulfil the needs of our members and licensed businesses. Ultimately, SOCAN is working to ensure that our members receive what they have rightfully earned for the use of their music faster and more accurately than any other organization on the planet.
Can you briefly run us through what a Hackathon is? 
A hackathon is a great way to help present new concepts, technology or ideas, and run them through their paces. By putting motivated, smart and talented experts together for a period of time with clear goals, and incentives for who can be the most creative and expressive, many tech innovations can emerge. SOCAN has supported many hakathons, allowing us to be at the leading edge of innovation.
Why do Hackathons exist in a music context? 
The potential of technology is unlimited. Tech will continue to move ahead, and many good things will come from that progression. Combining technology with the arts has brought immense benefits. "Music tech" has resulted in brought advancements like digital recording, transmission and playback. By bringing developers together and letting them work with new technologies we hope to inspire them to continue to innovate in the music and music industry space, to bring technologies originally developed for other purposes to our industry. Hackathons are a Petri dish that help spur that innovation, and SOCAN's involvement allows us to continue to be at the forefront of what's possible.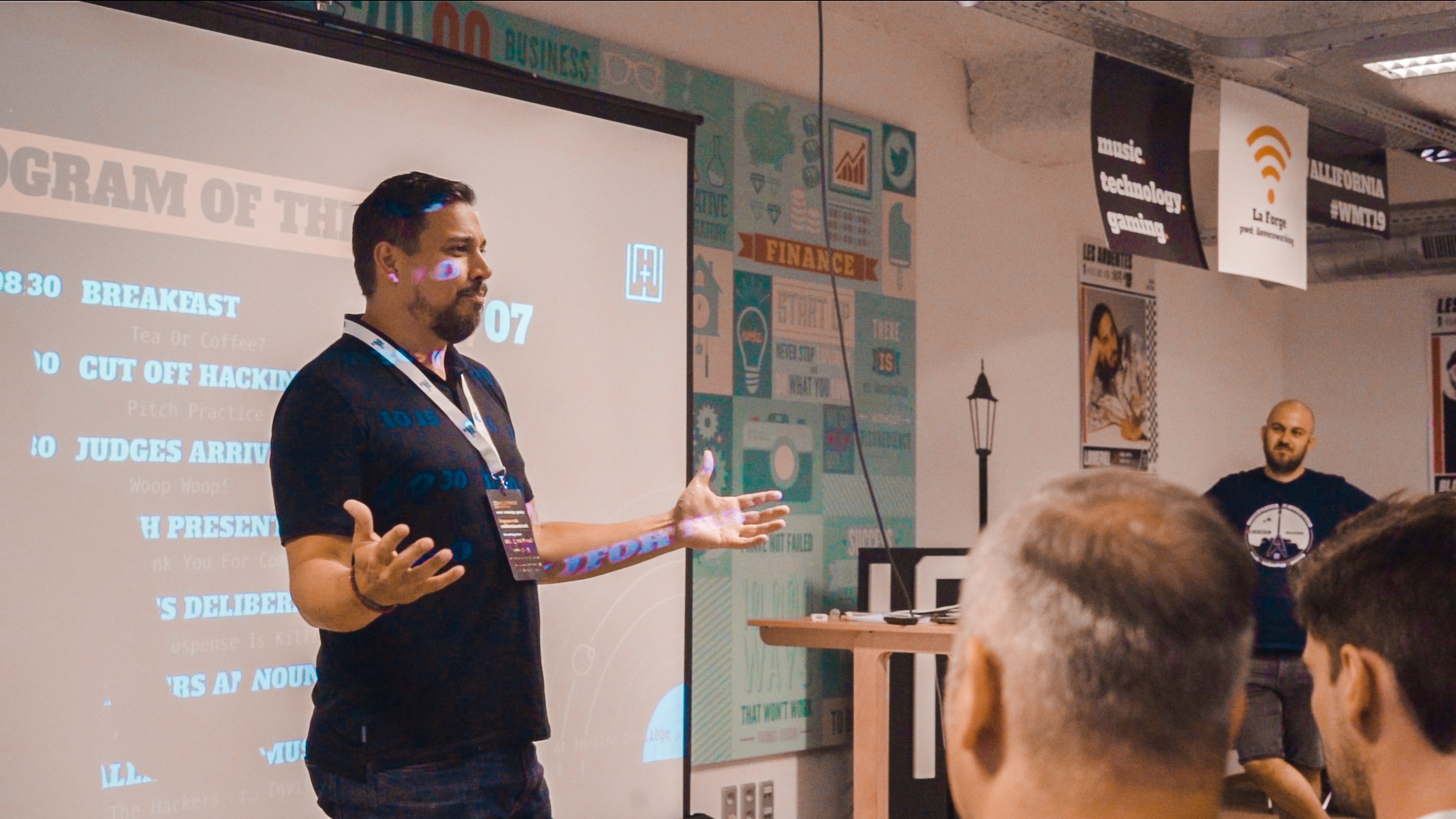 Can you be a hacker and musician at the same time? 
Hackers and musicians have a lot in common. Music is a code for making emotional sounds. The effort, the thought and the tinkering that goes into creating music – especially the digitally created music made today – have many parallels to coding and hacking. The wiring is identical: the desire to create.
What does combining the music and tech industries teach us about these two very distinct domains?
They're linked in many ways. Historically, the music industry and the creators were some of the first to adopt new technology, be it percussion and string instruments, pipe organs, phonographs, CDs, MP3s or other tech, the music industry has always looked to experiment with and take advantage of technologies, with the potential to elevate the craft to a new level. SOCAN has always been at the tech forefront, putting new technologies to work for the benefit of our members.
How can a Hackathon be something both creative and innovative rather than just pure programming? 
Hackathons present missions and challenges for developers. They're a focused lens on their work, helping developers to understand the context and positive potential for what technology can do for people.
Another mapping API might seem repetitive, but if it is framed to help develop a smart transit network for people who can't transport themselves, that has a huge impact.
Similarly in music, if you can help use technology to lower barriers to creativity then that helps more creative output – music – to flow to the world.
How is SOCAN involved in Hackathons such as at SXSW or the Wallifornia MusicTech? 
SOCAN attends a lot of events each year to ensure that we stay at the forefront of the developments in a variety of technologies.
In the past we've used hackathons to debut and deploy our APIs, enabling us to test them and gather feedback on how they operate. This helps SOCAN to fine-tune our APIs, and optimize them for our partners. If we reduce the friction of using our APIs, we can use that to help our members.
What is the main motivation for SOCAN to get involved with the Wallifornia MusicTech this year? 
We're creating APIs at SOCAN that help enable data to flow effortlessly between companies that are making useful tools for us and for the music industry at large. We're always open to new ways to make the transmission of data, which is key to SOCAN's business, flow more quickly, accurately and securely.
This year SOCAN is attending Wallifornia with our friends at the Finnish performing rights organization, Teosto. We're here to demonstrate a new API that can help collect information about concerts as they are performed, so that both SOCAN and Teosto are aware of those performances and the details surrounding them, enabling us to compensate our members for their work. SOCAN's collaboration with Teosto is exciting, and we are confident that it will inspire other music rights organizations to participate.
By taking SOCAN's APIs to hackathons, we want to inspire more passionate creatives to find new ways to help the music community. Music is art, culture and a part of life itself. We all listen to it every day – we use it to energize, inspire, relax or just pass time. SOCAN is committed to supporting that community to ensure that music creators can earn a living for their work. That's what it's all about.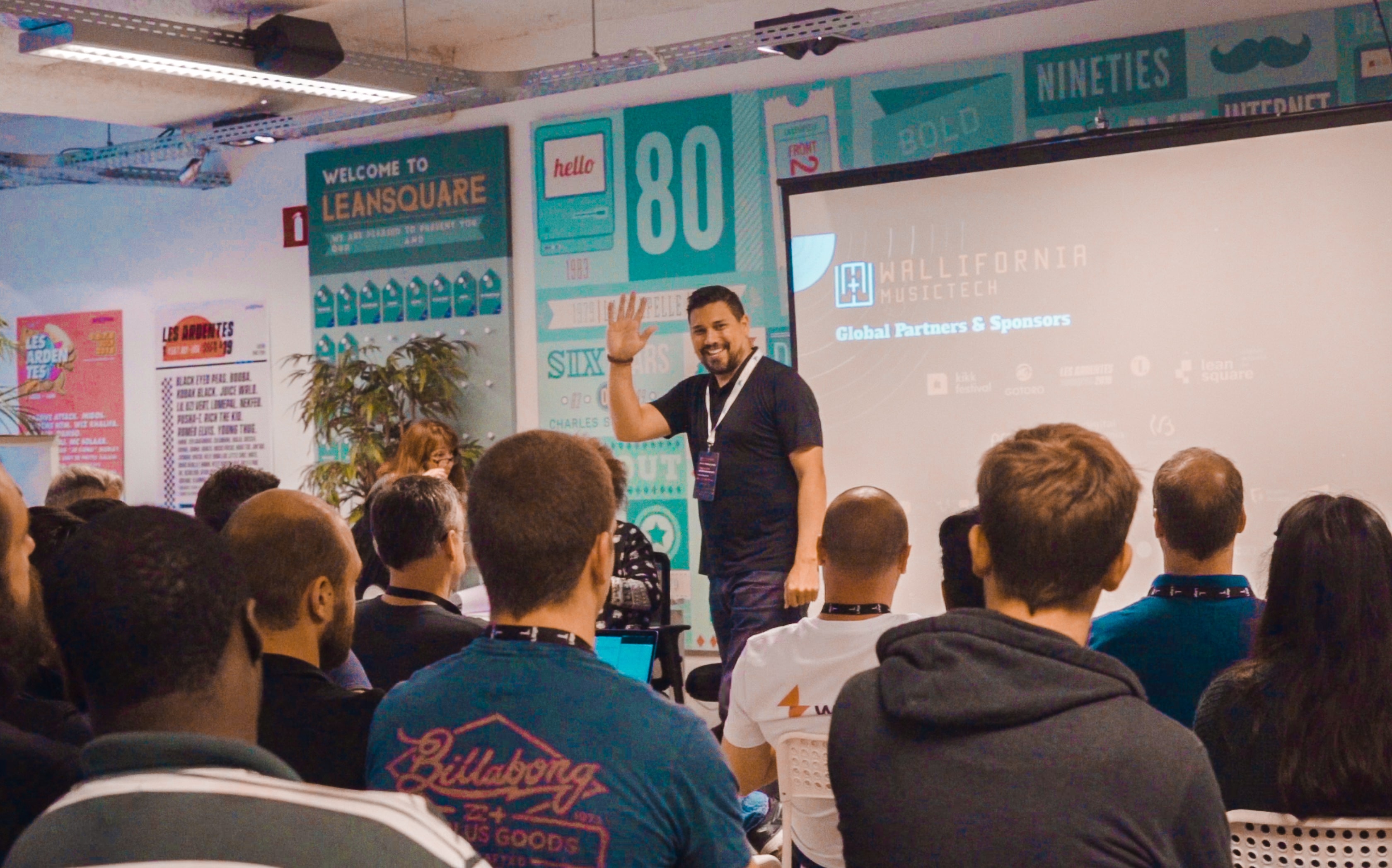 Stay up to date with SOCAN over on their website !
You can keep up with everything going on at the Wallifornia MusicTech through our Facebook, Instagram and Twitter accounts and our website.