His name might not sound familiar, but behind-the-scene hero Tim Bran's resumé reads like the tracklist of a 'best of' album. From household names such as London Grammar, Birdy or La Roux to up-and-comers, he has put his many skills at the service of many a musician on their journey to finding their true self. Now a coach at the Wallifornia Hackathon, he shares how to make music and tech work in harmony.
Producer, mixer and writer, Tim Bran is something of a jack of all trades in the music industry. But his greater asset is something you won't find on his resume: his gut feeling. As he likes to say, musicians need to be allowed to become what they should be. "It is a journey that we take together," says Tim. A tough but rewarding job. "When I feel something is right, I know it in my gut, and I know that other people will feel it too."
To this day, what is your greatest accomplishment?
One of my greatest accomplishments is probably London Grammar's first album. I worked with that band that had never really recorded or toured before, on songs that only existed in a demo form, although they were all very accomplished musicians. We went on a journey together and ended up producing a beautiful, timeless album I think. It was magic, almost like the band and the album opened in front of us.
I think the band did not realize how great their talent was before that. It summarized what production is all about for me. It was also the first time I worked with my partner as MyRiot, Roy Kerr. We were brought together for that album by our manager, who thought we should work together at the time. We come from different backgrounds, which ended up being the perfect fit for London Grammar, and we have been working together ever since.
To what extent has technology modified the way you are doing music?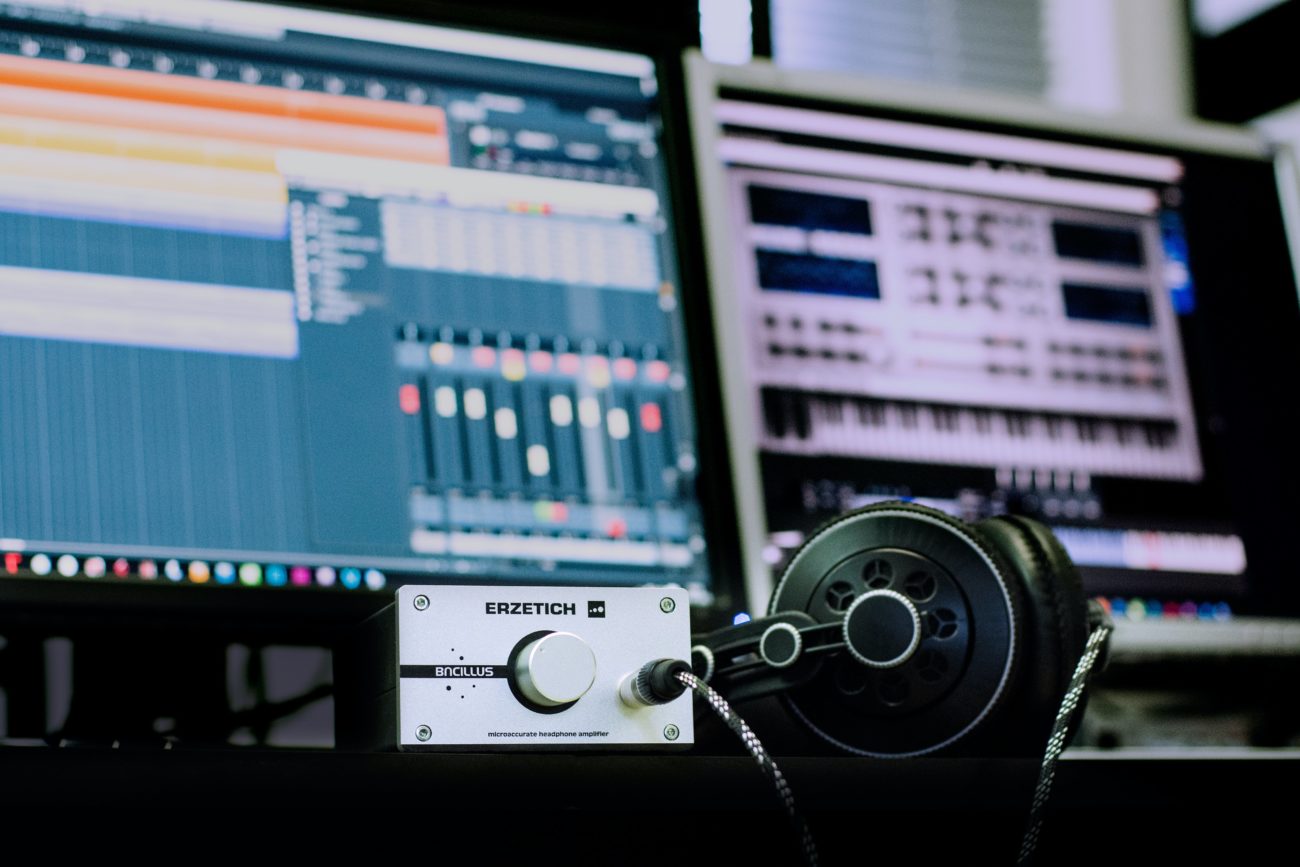 It enables producers to make many more choices and editing capabilities are much more developed, but it can be tiring too having so many choices. I am from the analog era, where you had to decide things once and for good, without having the possibility to go backwards. Younger producers do not have to face such situations anymore since it is much easier now to redo or undo things.
Are you worried that tech will one day replace music producers?
I am not too afraid of that because whatever the algorithm, it will always pick things that are in tune and in time etc. My belief is that perfection is boring while imperfections show humanity. A great example is the song recorded by FKA Twigs – Cellophane –  with just a piano. The vocals are not perfectly in tune, but it connects so well emotionally. Accidents are an essential part of the process.
Is it the first time that you take part in a Hackathon?
Yes, it is, although we had hackers involved with Rocket Network. At the time, our system was being used for the Harry Potter and Lord of the Rings movie dialogues and we had to protect ourselves from malware attacks and keep the music data safe.
Why is it important to you?
The word hacking to some people means breaking in to systems, but that knowledge is incredibly important for society as a whole. If you can put those skills to good use  it can help make the world a better place. I admire those skills and I am very excited to take part in the process, even though I have no real knowledge of coding myself.
What is the secret when producing musicians?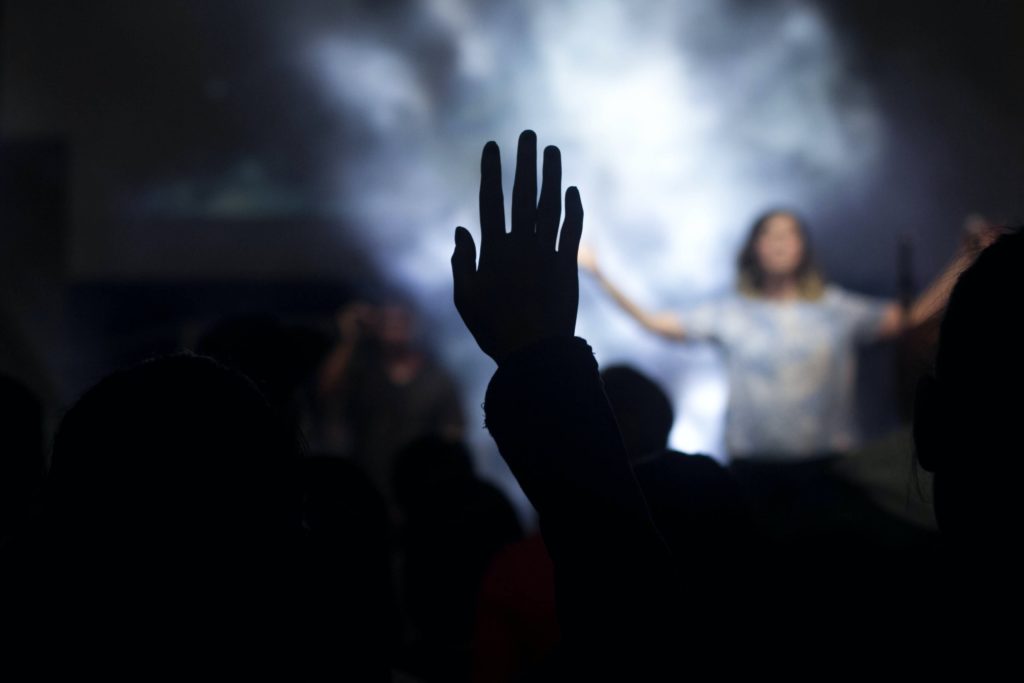 It goes beyond just mixing music. As a producer, you have to deliver a project up to a point where everyone is happy and it reaches the finish line. It is a long process that can be tough sometimes because it is not linear. Also, it's not always about everyone being happy.. for example you do not necessarily want a happy singer for a sad song. You have to enable that. I am an enabler. My job is to get people get to the right place. Sometimes, it is all about reminding singers or performers what they are singing about and the emotion that they want to convey.
Is there tech for that?
Your only tech is your gut and your emotions. It is the only tech I can rely on: I have to feel it. But when I know it is right, I know that a million other people will feel that too. 
You are hosting a hackathon challenge with Pierre Dumoulin. What's that about?
As songwriters, we were talking about the collaborative process of writing music. Today, the tools available have flaws. There is often some delay and people interrupt each other unwillingly and can't play or compose together easily. Our challenge is to develop a point to point song writing solution, with very little delay.
Godspeed.
Practical information and registration
Register here (deadline July 3rd)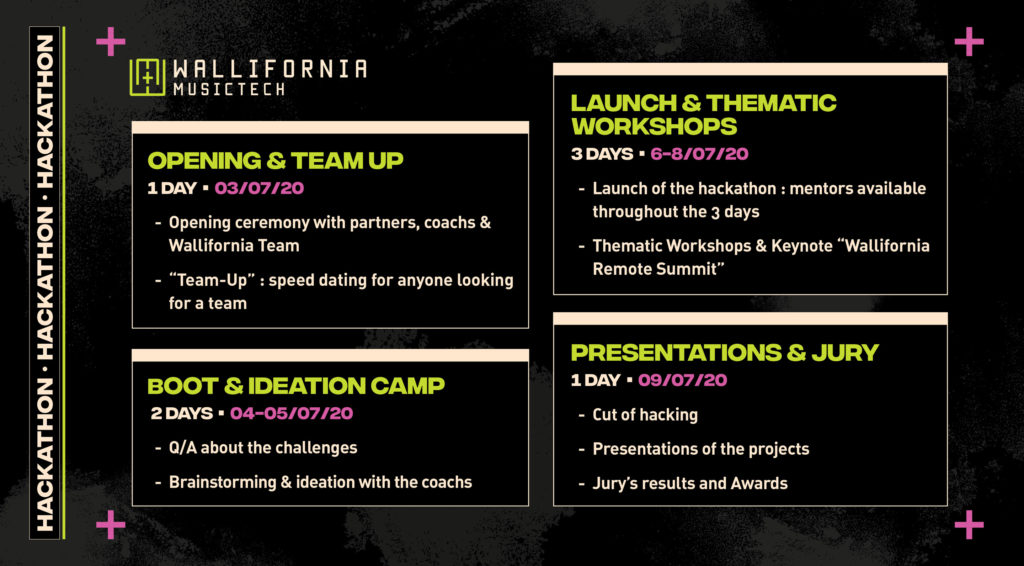 His name might not sound familiar, but behind-the-scene hero Tim Bran's resumé reads like the tracklist of a 'best of' album. From household names such as London Grammar, Birdy or La Roux to up-and-comers, he has put his many skills at the service of many a musician on their journey to finding their true self. Now a coach at the Wallifornia Hackathon, he shares how to make music and tech work in harmony. Producer, mixer and writer, Tim Bran is